THE POST FOR SUNSHADES
CREATE SHADE ANYWHERE IN YOUR GARDEN!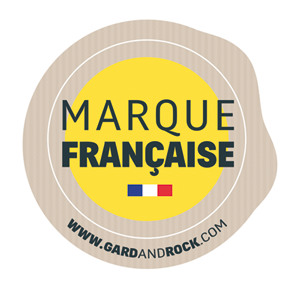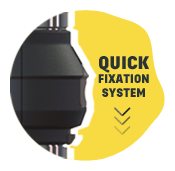 Telescoping aluminium post for sunshades (ref 428-011)
For insertion into GARD&ROCK anchoring bases
GARD&ROCK posts allow you to mount sunshades fast and easily anywhere in your garden (patio, lawn, veranda, poolside, etc). Our patented system offers repositionable anchoring to change your layout or free up your space in an instant. With its telescoping post, you can adjust its height whenever you want. Designed to be sturdy, you will enjoy a high-quality product designed in France. An essential accessory for spending happy times in optimal conditions.
Contact us about this product

Order this product on Amazon

GARD&ROCK FAST MOUNTING
Repositionable and clutter-free
After installing Gard&Rock anchoring bases flush on the ground (ref 428-001 not included), simply click the posts into them. This lets you reposition your layout anyway you like! Easily remove your equipment to mow the lawn, or to stow away for the winter. Tip: Install anchoring bases in various locations so you can reposition your sunshade anywhere in your garden and depending on what you're doing that day: relax on your lawn or by your pool, have lunch on your patio, drinks in the shade on your veranda!
Telescoping
Adjust the height of your sunshade up to 2.3 metres (7.5 feet).
Depending on the configuration of your layout and the position of the sun, you can instantly adjust the height and tautness of your sunshade and create shade anywhere in any circumstances. Ideal when the sun is low! Tip: Adjust each of your posts or mounting points to different heights. This will give you a sturdily taut shade that won't collect pockets of standing water when it rains. And it will look better!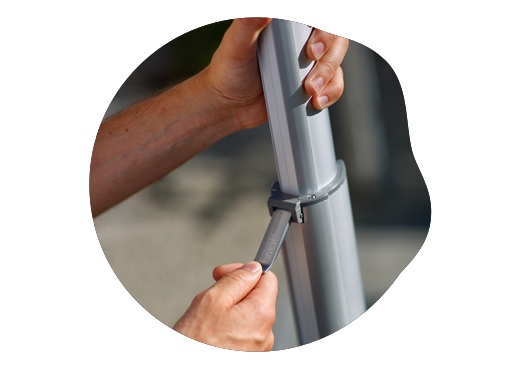 Use as movable pergola
Set yourself up in the middle of the garden!
Install 3 or 4 posts and attach them to a triangular or rectangular sunshade. In minutes, you can set up your own personal pergola and enjoy the benefits of a classy sunshade with shapes, colours and materials to enhance your garden. You can also quickly dismantle it for clutter-free storage. In short, you will enjoy a modulable, functional, visually harmonious garden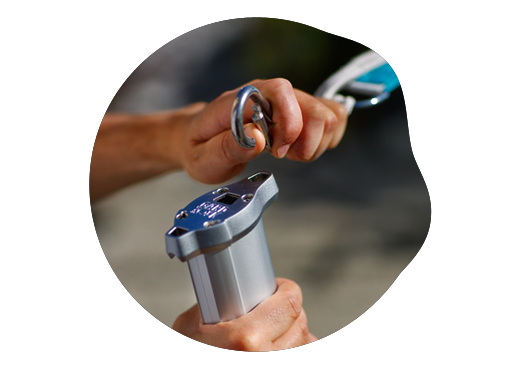 Design and quality
Integrates harmoniously in your garden.
French-designed, and made of anodised aluminium and chromed alloy, Gard&Rock sunshade mounting posts (max dimension 4x3m) are designed to last. What's more, their 10-degree tilt keeps your sunshade taut and looking great. Above all, you have sturdy attachment points to mount your sunshade equipment anywhere in your garden! You can also adjust the orientation of your post in its anchoring base thanks to an inbuilt settings system. Tip: To ensure solid mounting especially in soft soil, we recommend sealing the anchoring base as explained in the instructions that come with the product. This will keep your sunshade tauter for a long time.
Multiple applications
Your great-weather friend anywhere in your garden
Unequivocally innovative, Gard&Rock telescoping posts combined with their anchoring bases allow you to install aesthetically pleasing sunshades fast anywhere on your property. You can install them on your lawn, your patio, against a building or your pergola for an ideal layout. They can also be useful as sunshades for your vegetable garden or to protect your most fragile plants in a heatwave. Tip: Set up sunshades at the front of your house or veranda and install Gard&Rock repositionable posts to create a 3rd and/or 4th anchoring point. Adjust the height of your lowest sunshade to block the sun's rays at the end of the day. This will increase your shaded area, a big plus to make the most of your garden in the summer and keep you cool!
To combine with...
the upgradeable range of GARD&ROCK products