THE ANCHORING BASE (428-001)
Lay out your space in a flash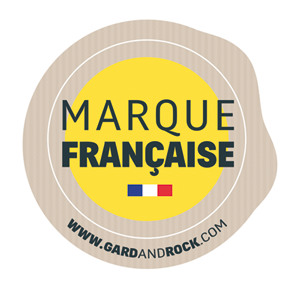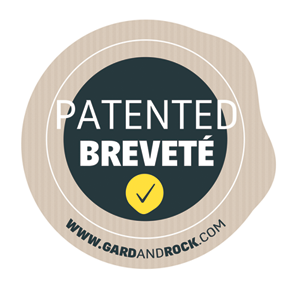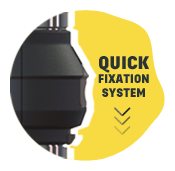 ALUMINIUM BASE (428-001)
For the Gard&Rock quick mounting system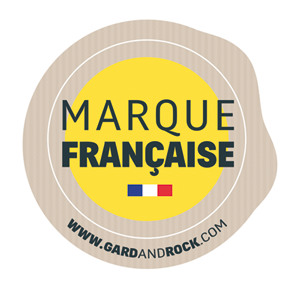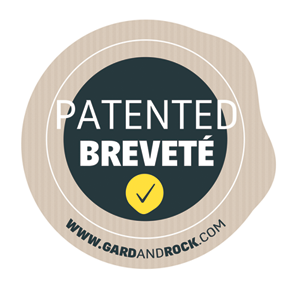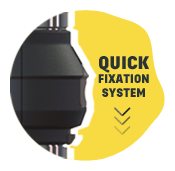 This practical base allows rapid layout of your outdoor space (garden, water feature, swimming pool, campsite and sports field, etc.). In a flash, you can mount, reposition and store your outdoor equipment (parasols, gazebos, shade sails, clothes dryers, nesting boxes and sports equipment, etc.) as well as GARD&ROCK products. Stylish and unobtrusive, the stand to be anchored will blend into your garden seamlessly and without obstruction.
Contact us about this product

Where to find this product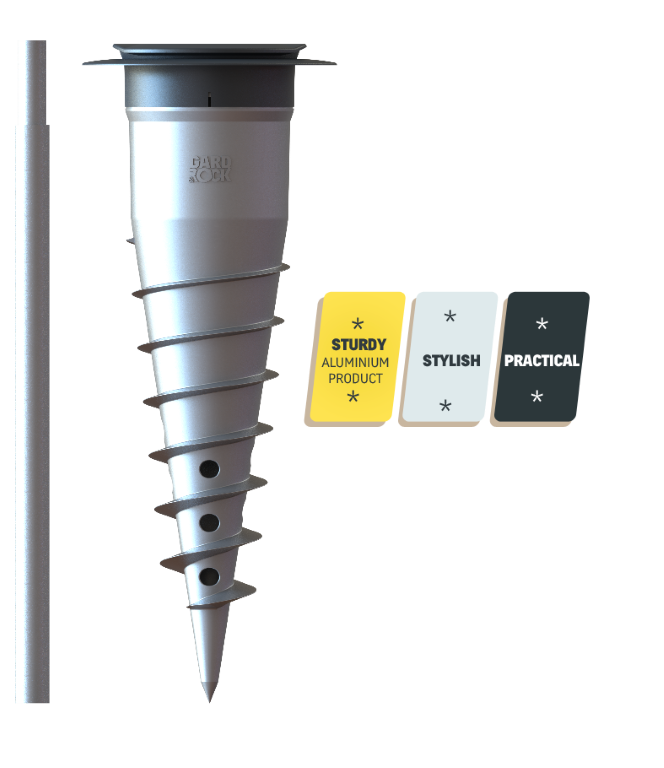 TO BE SCREWED into flat or sloping ground
Built-in telescopic screwing rod and spirit level
Screw the anchoring base directly into the ground (lawn, flower bed, earth and stabilised ground, etc.) using the screwing rod. The spirit level can be used to guarantee precise vertical mounting on flat or sloping ground. Once inserted, your equipment will be perfectly upright. If necessary, the GARD&ROCK mounting stand is also suitable for concrete sealing.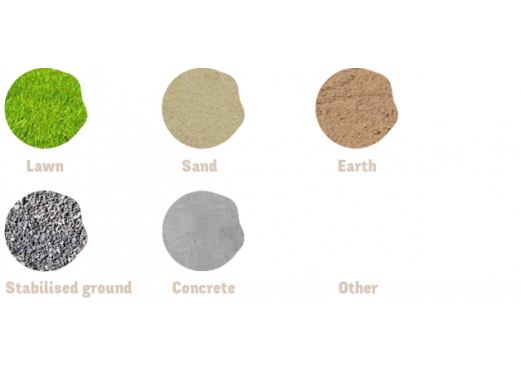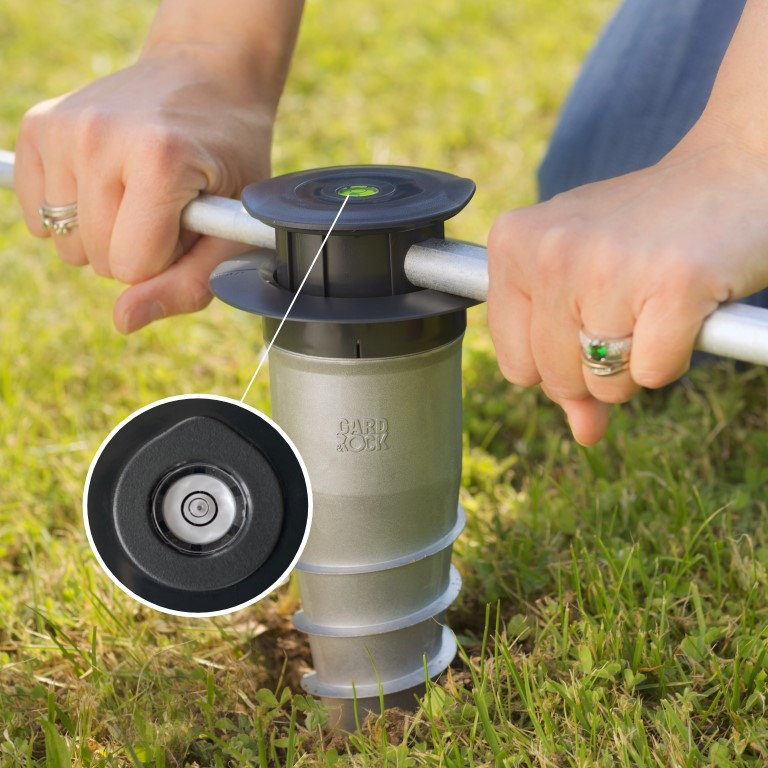 STYLISH, HIGH-QUALITY PRODUCT
Innovative and patented
In pressure aluminium and made using UV-resistant, high-quality, plastic injection moulding, the GARD&ROCK ground sleeve will blend into your space seamlessly and remain a practical solution well into the future.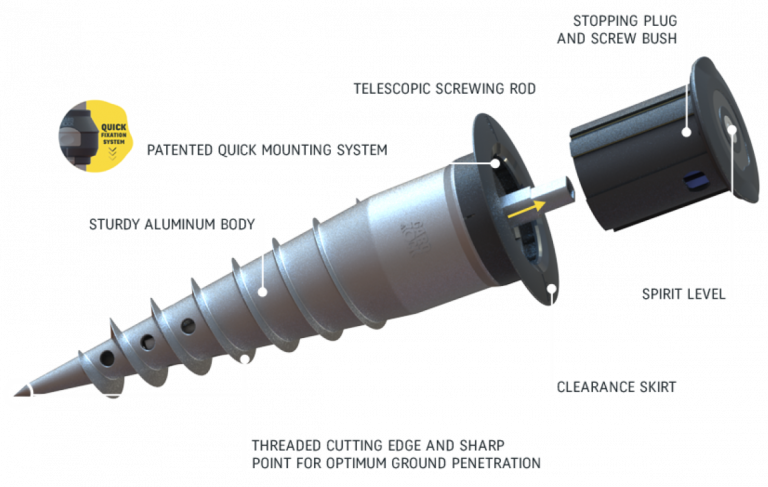 Unobtrusive and flush with the ground
Free space
The GARD&ROCK anchoring system ensures mounting which is flush with the ground and allows you to free up your space at any time. Being unobstructive, maintenance and, in particular, mowing of your lawn will be facilitated.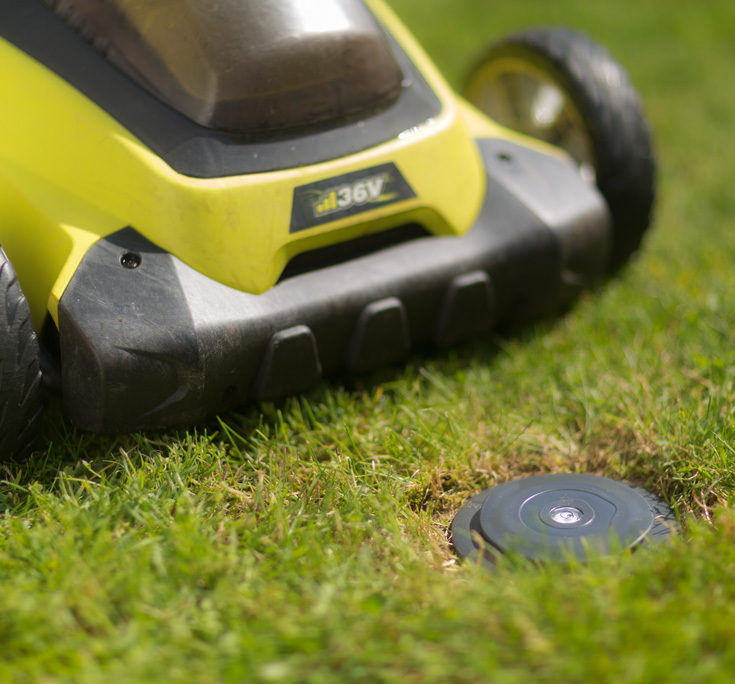 for the rapid layout of your outdoor space
As you please
Mount, reposition and store away your outdoor equipment in a flash, as well as products in the upgradeable GARD&ROCK range (adaptors, parasol stands, solar spotlights and multisport posts, etc.). Ultimately, you will revitalise your garden for the well-being of all.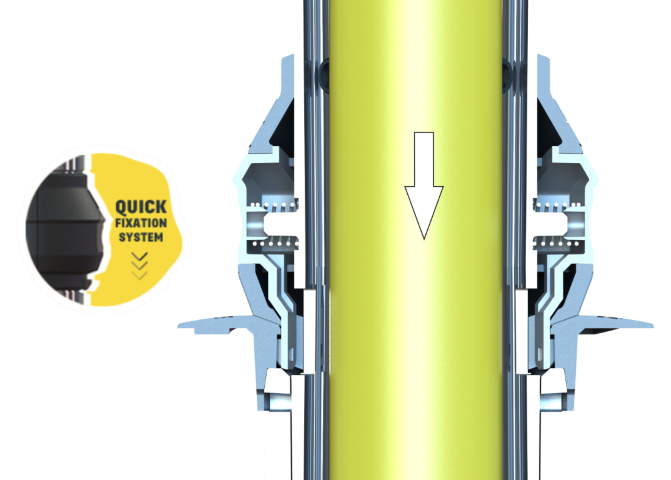 Quick fixation system
GARD&ROCK patented system
Clip and unclip your equipment as you please. It can be repositioned and stored away in a second thanks to the GARD&ROCK rapid mounting system.